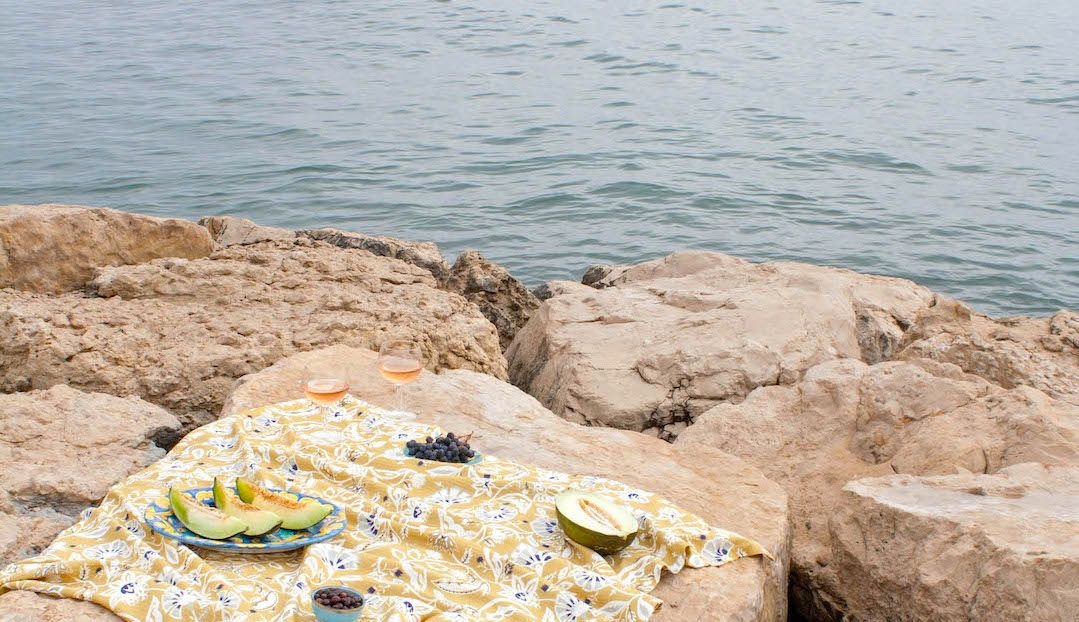 On the beach
At Pastisse, we love spending our summers at the beach. We love spreading our pretty towels, discovering seaside restaurants, improvising picnics and enjoying the Mediterranean slow lifestyle.
​​Do you prefer the beach or the coves? We know it's hard to choose between all the jewels of the Mediterranean Provence, this is why we have carefully curated five unmissable spots to visit this summer. Charming, secret beaches, creeks or calanques we love, we are sure you will find what you are looking for among our selection.
Pebble Beach in Nice. Pebbles are part of the emblematic landscape in Nice. Discover this unique beach running along the famous Promenade des Anglais, a must-see during your stay in the French Riviera. Nice's Pebble Beach is the perfect place to enjoy the sun, the sea and the city, all at the same time. And if you mind walking on the rocky beach, you can always admire it from the seats set up along the Promenade.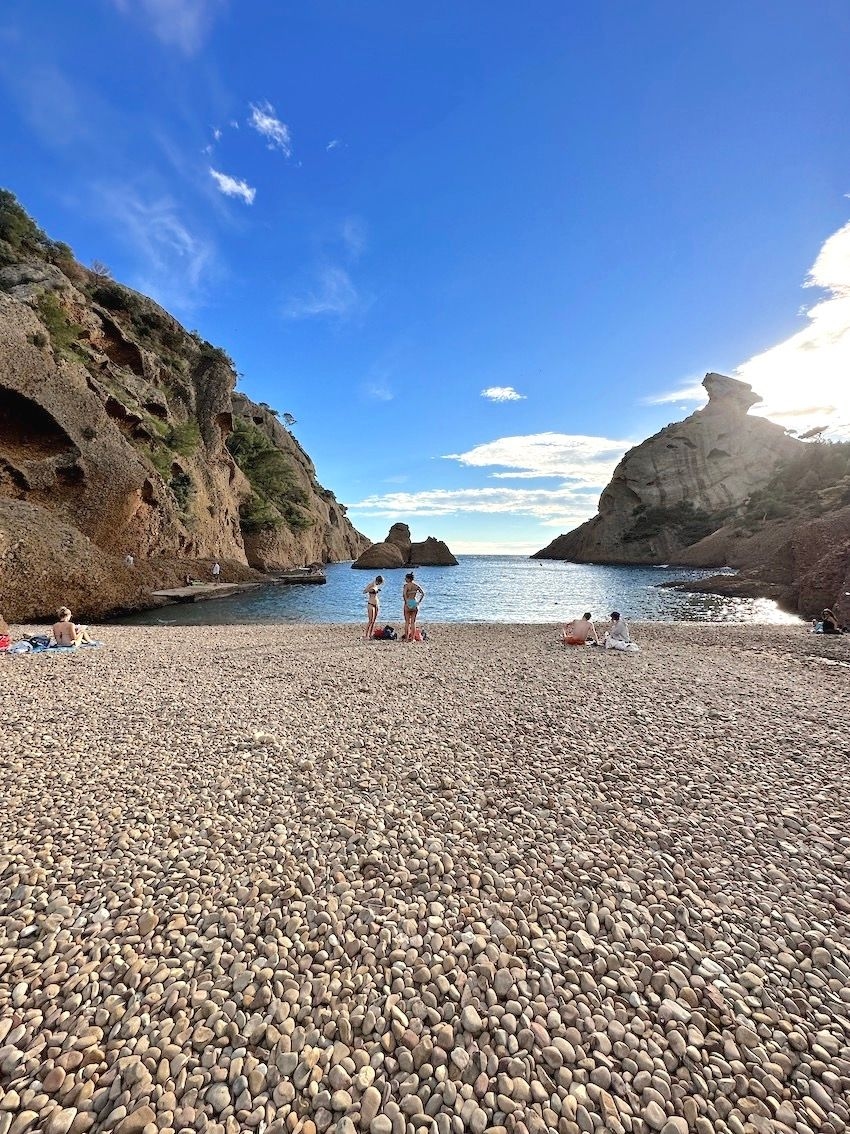 Figuerolles' Calanque Beach. "La Plage de la Calanque de Figuerolles" is a true haven of peace. You can access it by foot only from the top of La Ciotat. A couple of stairs down, you will discover this jewel of the Calanques National Park. Nestled between giant rocks, including the famous "Rocher du Lion", this little cove offers spectacular views and an authentic atmosphere. Enjoy its palette of magnificent blues. You will be surprised by its soothing ambience, ready to spend a day of absolute relaxation.
L'Espiguette Beach in the Camargue region. Curiosity of this untouched Camargue land, L'Espiguette Beach is a vast expanse of sand stretching over more than 10 kilometers of dunes. Flat and wide, the beach offers an ideal place to spend quality family time. Whether you're looking for a charming stroll, a sunny day out of farniente or riding a Camargue horse, this is the perfect beach for your Provence holiday. L'Espiguette Beach is the favorite one of our founder Lucille Pialot. It's her family's beach and a place for her of tender childhood memories. If you have only one beach to discover in Camargue, go for L'Espiguette, a perfect blend of nature and authenticity.
Maubois's Beach in Agay. La Plage de la Calanque de Maubois is a one of the must-see secret beaches of the Côte d'Azur. Nestled at the bottom of the famous Esteral rocks, this beach offers exceptional beautiful clear water. You will be without a doubt charmed by its authenticity. This unique landscape where the rocks blend harmoniously with the vegetation, creates a real oasis of calm.
Camp Long Beach in Saint Raphaël. Discover one of the most beautiful beaches on the Côte d'Azur, Camp Long beach, also known as Tiki plage. It's an enchanted interlude, looking like a natural swimming pool. Its azure blue is simply outstanding. Camp Long is a family's and friends' favorite, offering incomparable tranquility and calm swimming waters.
Pastisse invites you to explore these magnificent beaches and enjoy a moment of sunshine. Don't forget your Pastisse Linens to set a romantic picnic in front of the sea and experience the quality of the Provencal lifestyle !
Return to Brand